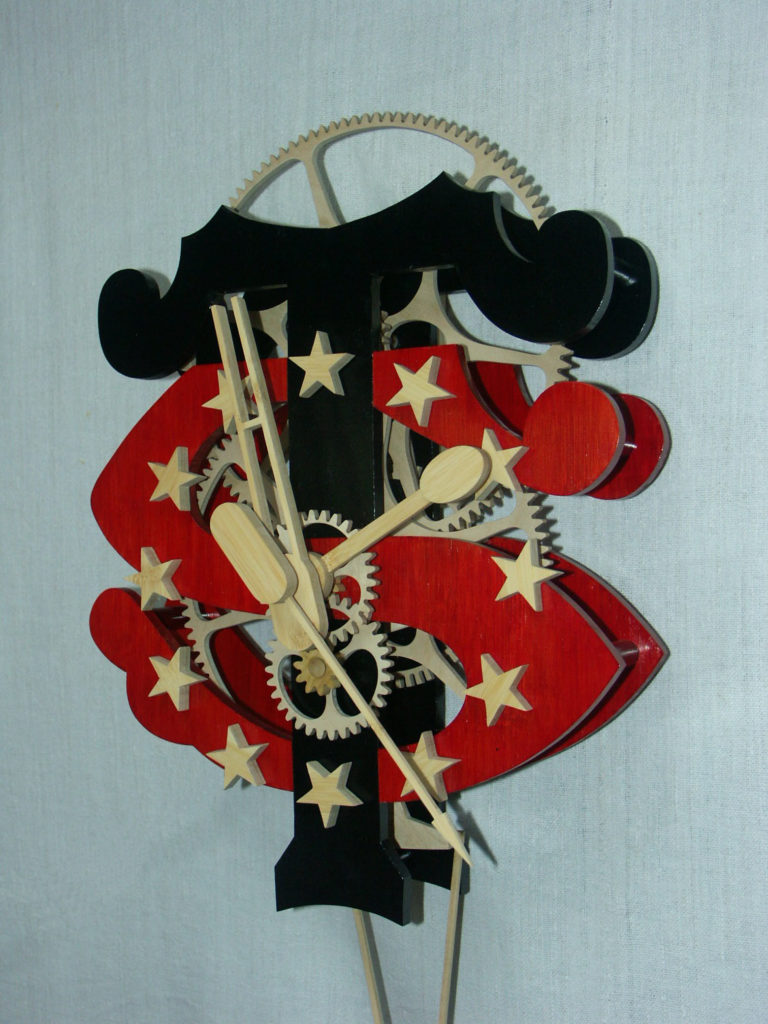 Stade Toulousain wooden clock
The Model based on the coat of arms of Stade Toulousain and colors is arrived. Pride of the region and the global reach, the Stadium deserves that.
Just a quick glance in passing St. Thomas Aquinas that lies in peace since a long time in the Jacobins' church.
The great symbols of local rugby are on this clock: the ball, posts, the central hand that advances inexorably and bats second, the four European white stars, pending the fifth, but for this, it's not me the actor. Note: the Stade Toulousain can win up to twelve European's Cups! A challenge for them. The clock is ready for that.
Frames, hands, 12 stars, the balance and the bob in Rugby ball shape are made of bamboo. 4 gears are boxwood and 5 wheels birch plywood aviation. Pins are made of brass and steel and rotate in bearings made of Teflon.
An electric micro-motor rotating under 220V leads the second hand and pendulum through a gear train of 2 and 30 wooden teeth made with profile "lantern".
This clock does not need winding and guarantees the holding time.