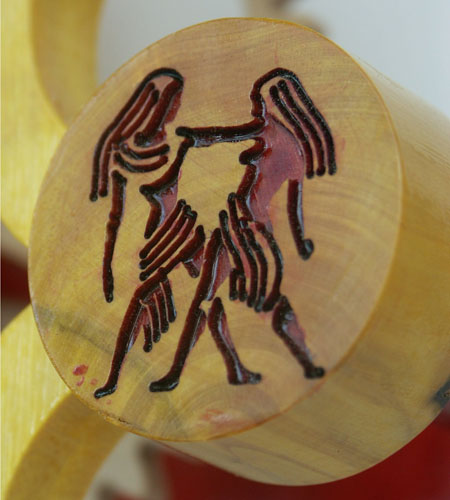 Occitane wooden clock
Occitan cross, strong emblem of my region of Toulouse deserves to be in the spotlight. The twelve signs of the zodiac are represented as on Capitol Square in Toulouse.
The time is assured, the pendulum beating the second with his second hand. This clock with well-balanced gear trains is totally silent.
The materials remain unchanged: boxwood pinions; boxwood and bamboo frame, bamboo pendulum, beech spacers, birch plywood aircraft quality large pinions, brass and chrome steel axes, synchronous micro-motor, PTFE bearing.
Zodiac signs were manually engraved with pantograph guide in cylinders boxwood with 0.8mm milling-cutter.